iPhone OS 4.0 to Bring Multitasking  – Rumor
If you're an iPhone owner who's got smartphone envy when it comes to Android or WebOS's ability to multitask – I'm talking full on multitasking – it seems Apple's working to resolve what they long consider the problem of a multitasking application management. Most notably, the iPad has found itself under the heavy criticism as Apple pitched the device as being "much more capable than a smartphone" without the ability to run multiple applications in the background.  Apple Insider reports their sources with "a proven track record in predicting Apple's technological advances" say that the company has developed a "full-on solution" to application multitasking slated to hit devices this summer with the release of iPhone OS 4.0. Currently, the iPhone allows only stock applications like Mail, Safari, and iPod to run in the background. Although no specifics have been released on how Apple intends to manage hardware resources or battery life, Apple is rumored to deliver an application manager based on technology within Mac OS X.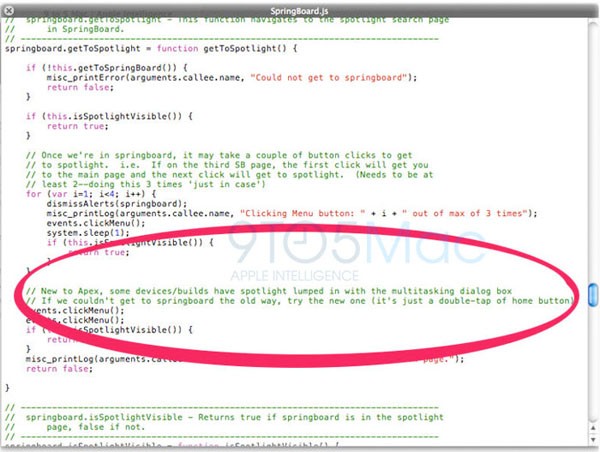 Meanwhile, 9to5Mac has uncovered new references to multitasking within the iPhone SDK 3.2 released this week that deviate from what was found in version 3.1.3. These references point to a multitasking dialog box within the Springboard the application that manages the iPhone homescreen that could soon make its way onto the iPod Touch, iPhone, and iPad or otherwise could be directed towards Apple's native applications that it allows to continue running after quitting. Keep in mind that rumors and speculation on multitasking applications date back nearly as far as the iPhone itself.Do you think multitasking is finally coming with OS 4.0? How do you think Apple will implement it? Share your thoughts in the comments.